Saturday 06/09/2018 - 06/10/2018
6:00 pm - 12:00 am
The Ruby L.A., Los Angeles CA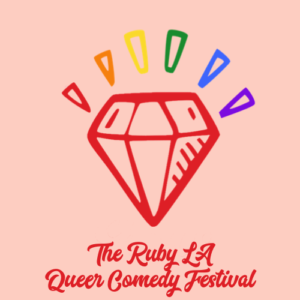 This 6-hour festival is an inclusive event with the intent of AMPLIFYING THE VOICES of our LGBTQ+ community members. It will be a day filled with fun acts, love, and support! Everyone is welcome!
This show is $10* for a full festival pass, getting you a guaranteed seat for every show. Or $5* cash or venmo every hour at the door. And free to Ruby LA students and team members with valid Ruby LA ID.
Online ticket sales close 1 hour before show.
*A percentage of our proceeds will be donated to The Rainbow Railroad!