Enrollments Currently Closed
TUESDAYS from 6-9 pm (PDT)
Eight Weeks
June 22, 29, July 6, 13, 20, 27, Aug 3, 10
Price: $350
Instructor: Sam Christopher

Writing a Procedural Drama Pilot
Despite the rise of serialized, long form shows, the episodic drama still remains extremely popular. Built upon a structure in which each episode introduces a self-contained mystery, crime, or opponent which is dealt with by the end of the hour, they may have some long-term arcs but can mostly be watched in any order. Pilots for these kinds of shows can be tricky because they need to introduce and solve a case of the week while also making clear the engine that will provide future cases for the life of the show. This course will walk students through developing their procedural pilot ideas; crafting an outline, cast of characters, and series bible; and beginning work on a first draft.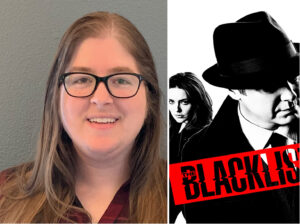 Sam Christopher – Sam Christopher is a writer on The Blacklist (NBC), where she also runs the twitter @BlacklistRoom. She has previously worked as an assistant on Aquarius (NBC), Maron (IFC), and Better Things (FX) and a judge for NBC's Writers on the Verge. Before moving to LA, she was a professional sailor, something that drives her love for stories about voyages and crews.
Our classrooms are ADA compliant.

TUESDAYS from 6-9 pm (PDT)
Eight Weeks
June 22, 29, July 6, 13, 20, 27, Aug 3, 10
Price: $350
Instructor: Sam Christopher
Refund Policy
The Ruby LA has a no-refund policy on all classes and shows. If we need to cancel or re-schedule a class for any reason, you are entitled to take that class or classes equal to the admission price of that class. You may use your class credit for up to two years, after which time it expires.

The Ruby LA reserves the right to replace a course instructor, without notice, and at any time, with another equally qualified course instructor.

The Ruby LA also reserves the right to postpone or cancel a course if an emergency or unforeseen conflict arises. In the event of a complete cancellation, students' tuition will be refunded or credited. Any fees incurred by students for travel, lodging, etc. will not be reimbursed by the Ruby LA.