Enrollments Currently Closed
Thursdays 6-9 PM (Pacific)

8 WEEKS

CLASS SESSIONS ON:  JULY 15, 22, 29, AUGUST 5, 12, 19, 26, SEPTEMBER 2 
Class show Thursday, September 9th at 7 PM (Pacific)
Price: $350
Instructors: Muriel Montgomery and Lindsey Barrow
Sketch Level Two: Improv to Sketch
In our brand new Improv to Sketch class, you'll learn everything you need to know about taking improv ideas and turning them into a fully thematic sketch show.
By the end of this class you'll understand:
How to build a live sketch show, and all the elements involved
Themes and how they make your show stronger and more cohesive
How to create characters, premises, environments, and themes all from improv exercises
The different formats of sketch comedy
How to bring life to your sketch on stage
The class starts with improv work with instructor Muriel Montgomery and progresses through sketch writing with instructor Lindsey Barrow. You'll leave the class with at least three fully fleshed-out sketches and tested material for your packet.
This class will culminate in a live online class show performed by the writers and creators enrolled in the class.
Our Comedic Content sketch writing class is a pre-requisite for Sketch Level Two: Improv to Sketch. Please email us if you are unsure if you've taken this course. 
THIS COURSE IS 8 WEEKS LONG AND MEETS ONLINE. THE DAY BEFORE THE CLASS WE WILL SEND YOU THE INSTRUCTIONS FOR LOGGING ON. 
---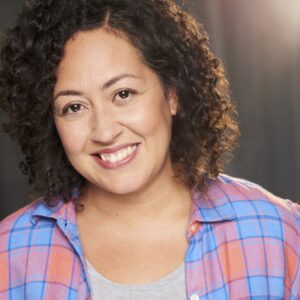 Muriel Montgomery is a Los Angeles-based actor, writer, podcaster and improviser. Muriel has been performing improv and sketch for over 13 years in Seattle (Unexpected Productions), Chicago (iO Chicago) and Los Angeles (UCBLA, The Ruby LA). After touring her successful 2-person live sketch show, Ugly and Delicious, Muriel co-wrote and starred in the award-winning web series Fam Club (Best web series – Pan African Film Festival). She currently is a company member and producer of the monthly scripted UCBLA show, Quick and Funny Musicals, as well as an ensemble member of The Ruby LA improv house team, KAREN. Muriel also co-produces and co-stars in the podcasts Hella in Your Thirties and Muriel's Murders with her husband Nick. Muriel has been teaching and coaching improv for 8 years and has been happily on the teaching staff for The Ruby LA since 2019.
---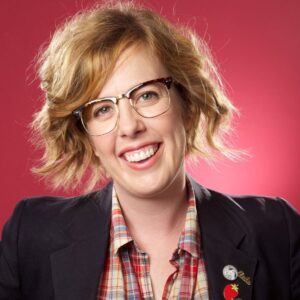 Lindsey Barrow can be seen on Casual (Hulu), Speechless (ABC), Powerless (NBC), The Kicks (Amazon), Henry Danger (Nickelodeon), or in spots for Kool-Aid, Wendy's, Progressive, and many other national commercial campaigns. Lindsey has performed on house improv and sketch teams for The Ruby LA and UCB. She's performed at iO, Second City, and all around the city of Los Angeles doing stand-up, sketch, and improv. She can currently be found doing sketch on her house team Money Pit and with the women's sketch show Sex vs. Violence, and improv with the longest-running house team KAREN at The Ruby LA where she's also the Artistic Director and one of the theater's co-founders. Lindsey wrote, acted, and produced the web series Lunch., which won the Los Angeles Comedy Festival's Best Comedic Web Series.
Thursdays 6-9 PM (Pacific)

8 WEEKS

CLASS SESSIONS ON:  JULY 15, 22, 29, AUGUST 5, 12, 19, 26, SEPTEMBER 2 
Class show Thursday, September 9th at 7 PM (Pacific)
Price: $350
Instructors: Muriel Montgomery and Lindsey Barrow
Refund Policy
The Ruby LA has a no-refund policy on all classes and shows. If we need to cancel or re-schedule a class for any reason, you are entitled to take that class or classes equal to the admission price of that class. You may use your class credit for up to two years, after which time it expires.

The Ruby LA reserves the right to replace a course instructor, without notice, and at any time, with another equally qualified course instructor.

The Ruby LA also reserves the right to postpone or cancel a course if an emergency or unforeseen conflict arises. In the event of a complete cancellation, students' tuition will be refunded or credited. Any fees incurred by students for travel, lodging, etc. will not be reimbursed by the Ruby LA.

Speech to text or ASL interpreter available upon request.