Laura House has written on the Emmy-winning shows Mom and Samantha Who?, the BAFTA-winning Secret Life of Boys. She's written for Mtv's Loosely, Exactly, Nicole, The George Lopez Show, and she's sold and developed five (FIVE!) network pilots at ABC, FX, MTV and Nickelodeon.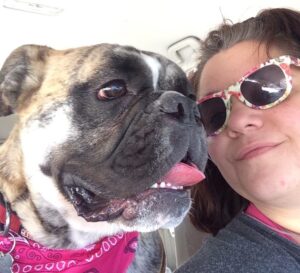 Wowoweee! That's a lot of awesome tv credits! So of course today, we're talking with her about TV!
Which comedian has created the best autobiographical tv show?
Issa Rae with Insecure. For one, she made a compelling web series for herself. And it attracted huge talent like Larry Wilmore and landed on HBO. Also, she tells funny, relatable stories with BIG DEEP HEART! AND it's about being awkward and insecure, stuff we generally avoid owning. SO IMPRESSIVE!
What's your favorite new show this year?
Kinda new, I love Atypical, Ozark & Glow. New-new: BARRY
What's the best Halloween episode of any tv show ever?
Roseanne's "Boo." The Conners are SO INTO HALLOWEEN & I wasn't & it made me love the 'ween. Wait, what?
Thanks Laura!
Do you think your life could be a tv show? Sign up for Laura's class here.