Saturday 05/26/2018
8:00 pm - 9:00 pm
Tickets Not Available At This Time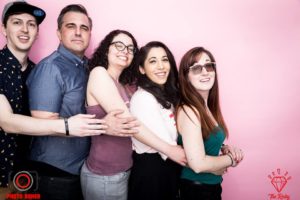 The Ruby LA sketch house team The 'Burbs brings an hour of sketch comedy the fourth Saturday of every month.
The 'Burbs are Sara Ghaleb, Kirk Novak, Ryan Pigg, Sidney Raskind, Nelinda Palomino, Savanna Parra, Darrel Glen Haynes, and Lauren Bancroft. Directed by Bill Posley. 
This show is $5 for the general public and free to Ruby LA students and team members with valid Ruby LA ID.
Online ticket sales close 1 hour before show.