Enrollments Currently Closed
MONDAY from 6-9 pm (PDT)
One Night
January 25
Price: $30
Early Bird Discount: $24 – EARLY BIRD DISCOUNT EXPIRES JANUARY 10TH (Limited number of discount spots available)
Instructor: Brendan Milove
This one-night workshop will cover the fundamentals of live-streaming. Students will leave this workshop feeling confident:
Using Broadcast Software
Branding Yourself and Your Community
Creating Content
Interacting with Viewers
Networking
Growing your audience
Instructor Brendan Milove will give you the info on which computer requirements are best, how to moderate your stream, how to stay safe, and lots more!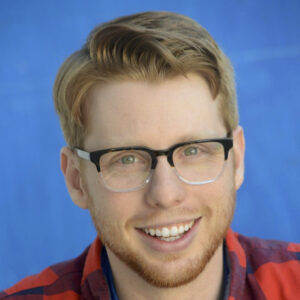 Brendan Milove
began streaming at the beginning of the Covid-19 Pandemic with absolutely no clue what he was doing and a computer that he found in his parent's garage. Through trial and tons of error, he has hosted and moderated online trivia nights for over 1,500 viewers, hosts a weekly game show called Spy Island on Hyper RPG, and streams on 
twitch.tv/swellboys
.
MONDAY from 6-9 pm (PDT)
One Night
January 25
Price: $30
Early Bird Discount: $24 – EARLY BIRD DISCOUNT EXPIRES JANUARY 10TH (Limited number of discount spots available)
Instructor: Brendan Milove
Refund Policy
The Ruby LA has a no-refund policy on all classes and shows. If we need to cancel or re-schedule a class for any reason, you are entitled to take that class or classes equal to the admission price of that class. You may use your class credit for up to two years, after which time it expires.

The Ruby LA reserves the right to replace a course instructor, without notice, and at any time, with another equally qualified course instructor.

The Ruby LA also reserves the right to postpone or cancel a course if an emergency or unforeseen conflict arises. In the event of a complete cancellation, students' tuition will be refunded or credited. Any fees incurred by students for travel, lodging, etc. will not be reimbursed by the Ruby LA.

Speech to text or ASL interpreter available upon request.