Enrollments Currently Closed
MUSICAL IMPROV BASICS FOR ADVANCED IMPROVISERS

3-HOUR WORKSHOP

SATURDAY, OCTOBER 19th from 1 pm – 4 pm

Price: $75
Instructor: Ashley Ward
You've been doing improv for a while now and it's time to shake it up! This is the class for you! We will work on the basics of musical improv from song structure to "choreography" to rhyming and more! No need to be a great singer, just be okay with singing out loud (because you will sing)! Great for anyone who has been curious about this niche of improv or anyone in an improv rut looking for something totally different to shake up their work!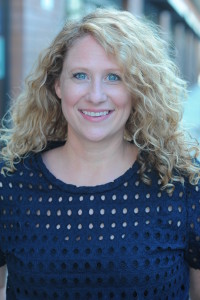 Ashley Ward an improv performer and teacher living in Los Angeles.  While living in New York, Ashley was an instructor for 7 years at the People's Improv Theater where she was named Teacher of the year for 2013. Ashley has taught levels one through four at the PIT as well as musical improv. She has also taught workshops for various corporate clients and universities. Ashley has also taught improv through the musical improv team Baby Wants Candy, teaching musical improv and improv basics and advanced classes to high school and college students as well as improv students in London and Edinburgh, Scotland.  As a performer Ashley was on several teams at The PIT and UCB in New York and in Los Angeles she plays regularly with the team Big Black Car and at UCB with Magic to Do and Baby Wants Candy.
MUSICAL IMPROV BASICS FOR ADVANCED IMPROVISERS
3-HOUR WORKSHOP
SATURDAY, OCTOBER 12TH from 1 pm – 4 pm
Price: $75
Instructor: Ashley Ward
Refund Policy
The Ruby LA has a no-refund policy on all classes and shows. If we need to cancel or re-schedule a class for any reason, you are entitled to take that class or classes equal to the admission price of that class. You may use your class credit for up to two years, after which time it expires.
The Ruby LA reserves the right to replace a course instructor, without notice, and at any time, with another equally qualified course instructor.
The Ruby LA also reserves the right to postpone or cancel a course if an emergency or unforeseen conflict arises. In the event of a complete cancellation, students' tuition will be refunded or credited. Any fees incurred by students for travel, lodging, etc. will not be reimbursed by the Ruby LA.