Enrollments Currently Closed
FROM INDIE TO PROFESSIONAL: PRODUCING 101

3-HOUR WORKSHOP

SATURDAY, OCTOBER 12TH from 10 am – 1 pm

Price: $75
Instructor: Rebecca Edwards
Want to start producing, but you're not quite sure where to start. Actually, do you even know what a Producer does?
In this three hour workshop, Rebecca Edwards, will discuss all of the basics of producing:
*how to produce for stage, internet sketches, television and film
*explain the different types of producers (I mean, what's that post producer up to anyway?)
*how to take all your lunches at the Chateau Marmont.
Producing at a professional level is a lot of hard work and can be stressful as hell – equip yourself with as much knowledge as possible, so that you don't stress cry in your car during lunch!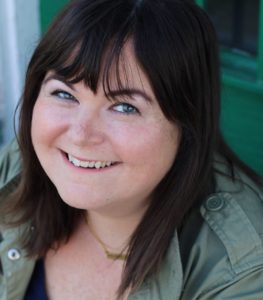 Rebecca Edwards has been a writer, director, performer and producer for over 15 years. She's produced over a dozen improv shows, sketch shows, internet sketches, and two feature films. Rebecca's projects have been featured on The AV Club, Whohaha and The Huffington Post. Most notably Rebecca wrote and produced two shows at The Second City Chicago, with her team Hank August and she just completed work, as a producer on the upcoming feature,
El Tonto
.
Rebecca has a degree in theatre arts from Suffolk University. She's also studied at The Improv Asylum, The Second City Chicago, iO Chicago, UCB NY and the Ruby LA, where she is currently a member of the house team, Short Stop.
Our classrooms are ADA compliant.
FROM INDIE TO PROFESSIONAL: PRODUCING 101
3-HOUR WORKSHOP
SATURDAY, OCTOBER 12TH from 10 am – 1 pm
Price: $75
Instructor: Rebecca Edwards
Refund Policy
The Ruby LA has a no-refund policy on all classes and shows. If we need to cancel or re-schedule a class for any reason, you are entitled to take that class or classes equal to the admission price of that class. You may use your class credit for up to two years, after which time it expires.
The Ruby LA reserves the right to replace a course instructor, without notice, and at any time, with another equally qualified course instructor.
The Ruby LA also reserves the right to postpone or cancel a course if an emergency or unforeseen conflict arises. In the event of a complete cancellation, students' tuition will be refunded or credited. Any fees incurred by students for travel, lodging, etc. will not be reimbursed by the Ruby LA.