Friday 01/18/2019
8:00 pm - 9:00 pm
Tickets Not Available At This Time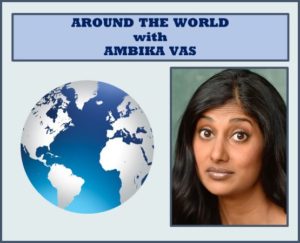 Around the World is a fast paced character-driven "news show". A mutant mix of The Daily Show and Tracey Ullman, where Ambika, news anchor, interviews live a series of guests in a video screen (all played by Ambika) which reflect her experience growing up literally all over the world. It's funny, it's weird, it's timely, and it gets you back home in 30 minutes!
This show is $5 for the general public.
Online ticket sales close 1 hour before show.
Thank you for supporting The Ruby LA and ensuring a safe space for the comedic voices of underrepresented folks!