If you've ever wondered where we got our inspiration for wall murals, look no further than Camille Walala. The French-born University of Brighton grad takes mural painting to a whole other level. In Fort Smith Arkansas, Walala transformed a 1950's gas station into a cheery dream.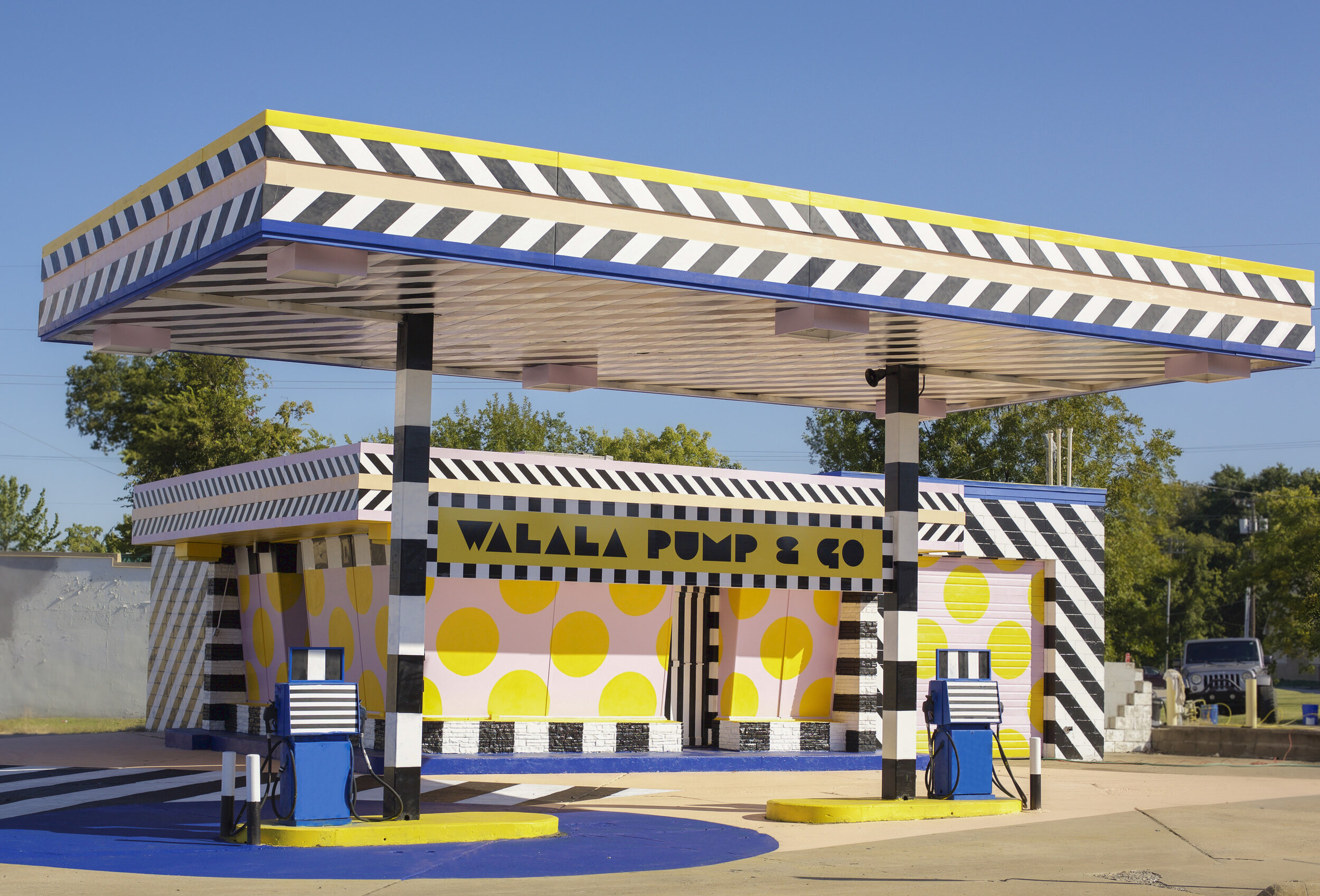 Walalla's art is heavily influenced by the Memphis Movement, an art and design movement from the 1980's started by Italian designer Ettore Sottsass. Memphis design quickly gained popularity but was described by its detractors as tacky and vulgar and a sign of the excess of the 1980's Yuppy generation.  You will remember it mostly from your youth in the Max the set from Saved By the Bell or the interior re-design Kathleen O'Hara does to the Beetlejuice house. Obtuse strange shapes, loud colors, patterns inspired by African, Japanese, and Indian and even American-Tiki cultures, all describe the Memphis movement. And Camille Walala has taken it to the next level.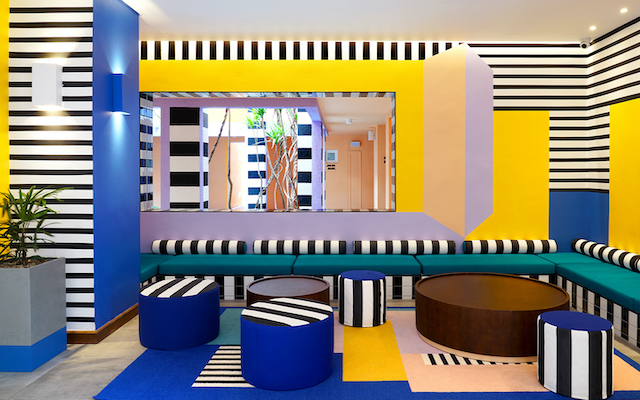 Her murals are of epic proportions sometimes taking up entire sides of multi-story buildings. She uses bright colors, black and white stripes, and geometric shapes to transform spaces into happy and inspiring retreats. It's just the kind of eye candy you need right now.