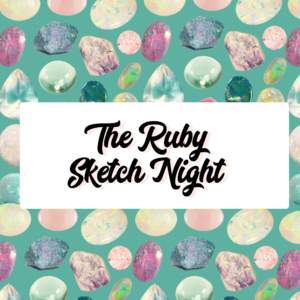 Ruby Sketch Team submissions are open now until June 14th @ midnight. To submit you need to have taken Sketch 1 or 2 at The Nerdist school, or any class at The Ruby LA (including improv, sketch, storytelling, pilot writing, etc).
You'll also need:
A sketch packet consisting of three sketches (2-5 pages each) put together in one single pdf. Our form cannot accept multiple pdfs so please combine all your sketches together into one pdf.
1 minute video link of at least 3 original characters
Good luck!!! We can't wait to review your submission!