Fast track your team growth with The Ruby LA Corporate Training Program.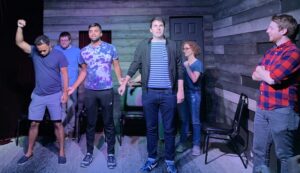 With teams working remotely for the foreseeable future, the skills that grow trust, improve team dynamics, and increase collaboration have completely dropped off. Cross-talking due to Zoom delays in meetings, feeling isolated from the goal of the team and company, misunderstanding team culture, these are all problems that are new to your company due to the Covid pandemic.  But you don't have to be alone in training your team to be adaptable to these changes. The Ruby LA is here to help your team overcome these hurdles with our fun Remote Team-Building curriculum.
Our Remote Team-Building Program:
Pushes your teams to think creatively
Builds trust amongst new team members and rebuilds trust amongst your stalwarts
Improves communication across all platforms from Email to Slack from Zoom to GoToMeeting
Increases collaboration and decreases the feeling that each team member is an island
Forms empathetic relationships and cultural understanding across teams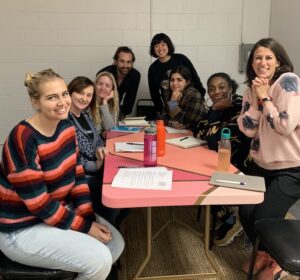 Our program is completely customizable to fit your company's needs. We work with you to decode and resolve teamwide issues. Our sessions are set to meet your team's schedule. We're here to help your remote team succeed.
It was wonderful to get up and moving, to do something new (and challenging in a new way) with our brains, and to make some deeper connections with our students.  – Stanford ITALIC Director and Lecturer
The Ruby LA has developed our program with an understanding of what a growing diverse team needs. Our curriculum is based on the founding tenets of our own institution – Equity, Diversity, and Inclusion above all else. Our instructors and board members are reflective of the exact community we serve, Black, Indigenous, People of Color, Women, Lesbian, Gay, Bisexual, Transgender, Queer, and People with Disabilities.  The Ruby LA ensures that your team will feel heard, understood, and ready to conquer whatever lies in front of them!
Click below to contact our specialist about our Remote Team-Building Program or email Lindsey@TheRubyLA.com