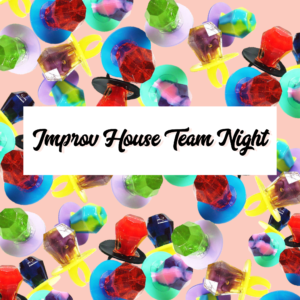 Ruby House Improv Team Sign Ups are open now until June 21st @ midnight. To be eligible to audition you must have completed our Whole Gem class or Nerdist School's Improv Program levels 1-4. Those that have not completed one of these two programs will not be eligible, even if the performer has completed a program at a different improv school.
The auditions will be held on Tuesday July 9th from 7-10 pm. 
Get in there and sign up already!