Friday 07/12/2019
8:00 pm - 9:00 pm
Tickets Not Available At This Time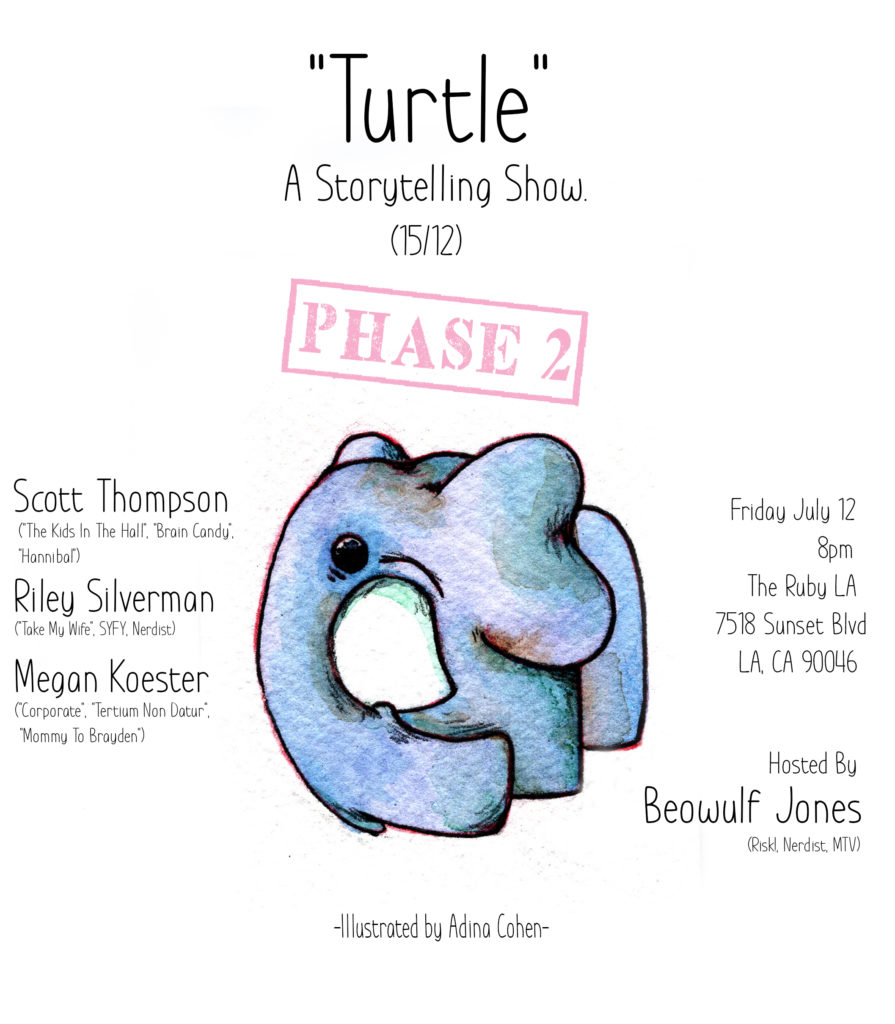 Previous guests have included Aparna Nancherla ("Corporate", "2 Dope Queens", David Wain (Wet Hot American Summer), Robert Ben Garant (Reno 911), and more.  "Turtle" – A Storytelling Show hosted by Beowulf Jones (RISK!, Nerdist, MTV2) and featuring:
Scott Thompson ("The Kids In The Hall", "Brain Candy", "Hannibal")
Riley Silverman ("Take My Wife", SYFY, Nerdist)
Megan Koester ("Corporate", "Tertium Non Datur", "Mommy To Brayden")
Chris Redd ("Saturday Night Live", "Popstar: Never Stop Never Stopping", "Disjointed")
This show is $10 for the general public. Lineup subject to change.
Online ticket sales close 1 hour before show.
Thank you for supporting The Ruby LA and ensuring a safe space for the comedic voices of underrepresented folks!