Enrollments Currently Closed
Are you intimidated by Tiktok? Do you see tons of people creating and want to get out there too but don't have the faintest idea on how to even record a video. This is YOUR workshop.
In the Tiktok Workshop, you'll walk away with an understanding of how to use effects, timers, sounds, text, speed hacks, and hashtags to optimize your TikToks. You'll leave the workshop with:
An original video
A Video using a trending sound
A video using a less well-known sound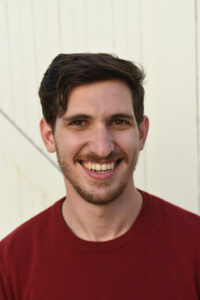 Sid Raskind is a member of The Burbs sketch team with over 10 years of new media experience. He's helped large and small creators build audiences and optimize their content for different platforms. Over the last 3 months, he's gained 900,000 TikTok followers and posts daily on the platform @sidneyraz.
This class happens online. You will receive your login information 24 hours before the class begins.
Wednesday 6-9 pm
1 WEEK


CLASS SESSIONS ON: OCTOBER 13
Price: $50
Instructor:Sid Raskind
Refund Policy
The Ruby LA has a no-refund policy on all classes and shows. If we need to cancel or re-schedule a class for any reason, you are entitled to take that class or classes equal to the admission price of that class. You may use your class credit for up to two years, after which time it expires.

The Ruby LA reserves the right to replace a course instructor, without notice, and at any time, with another equally qualified course instructor.

The Ruby LA also reserves the right to postpone or cancel a course if an emergency or unforeseen conflict arises. In the event of a complete cancellation, students' tuition will be refunded or credited. Any fees incurred by students for travel, lodging, etc. will not be reimbursed by the Ruby LA.

Speech to text or ASL interpreter available upon request.