Saturday 07/07/2018
8:00 pm - 9:00 pm
Tickets Not Available At This Time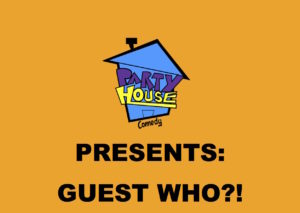 The Medley is a hodge-podge show of our favorite people.
The first set will feature Party House.  At Party House, six people will perform a half-hour competitive short-form improv show: four improvisers and two guessers. The guessers will accumulate points competing against each other in four different guessing games, and the guesser with the most points at the end will be crowned the ultimate champion!
Then Shitty Batman you're favorite punk 2 person band with the worst Batman costumes around performs!
This show is $5 for the general public and free to Ruby LA students and team members with valid Ruby LA ID.
Online ticket sales close 1 hour before show. Thank you for supporting The Ruby LA and ensuring a safe space for the comedic voices of underrepresented folks!