Saturday 02/02/2019
8:00 pm - 9:00 pm
Tickets Not Available At This Time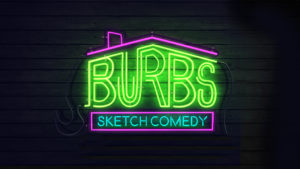 The Ruby LA sketch house team The 'Burbs brings an hour of sketch comedy the fourth Saturday of every month.
The 'Burbs
This show is $10 for the general public. Lineup subject to change.
Online ticket sales close 1 hour before show.
Thank you for supporting The Ruby LA and ensuring a safe space for the comedic voices of underrepresented folks!