Tuesday 04/16/2019
8:00 pm - 9:00 pm
Tickets Not Available At This Time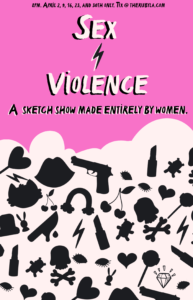 The women of The Ruby LA sketch do a month long residency @ The Ruby!  Watch as we make fun of our favorite topics like murder podcasts, hr violations, and that one guy in the office who is the total King of Interrupting.
This show is $10 for the general public. Line up subject to change.
Online ticket sales close 1 hour before show.
Directed by Anna Cecilia
Written by and Starring: