Saturday 08/24/2019
9:30 pm - 10:30 pm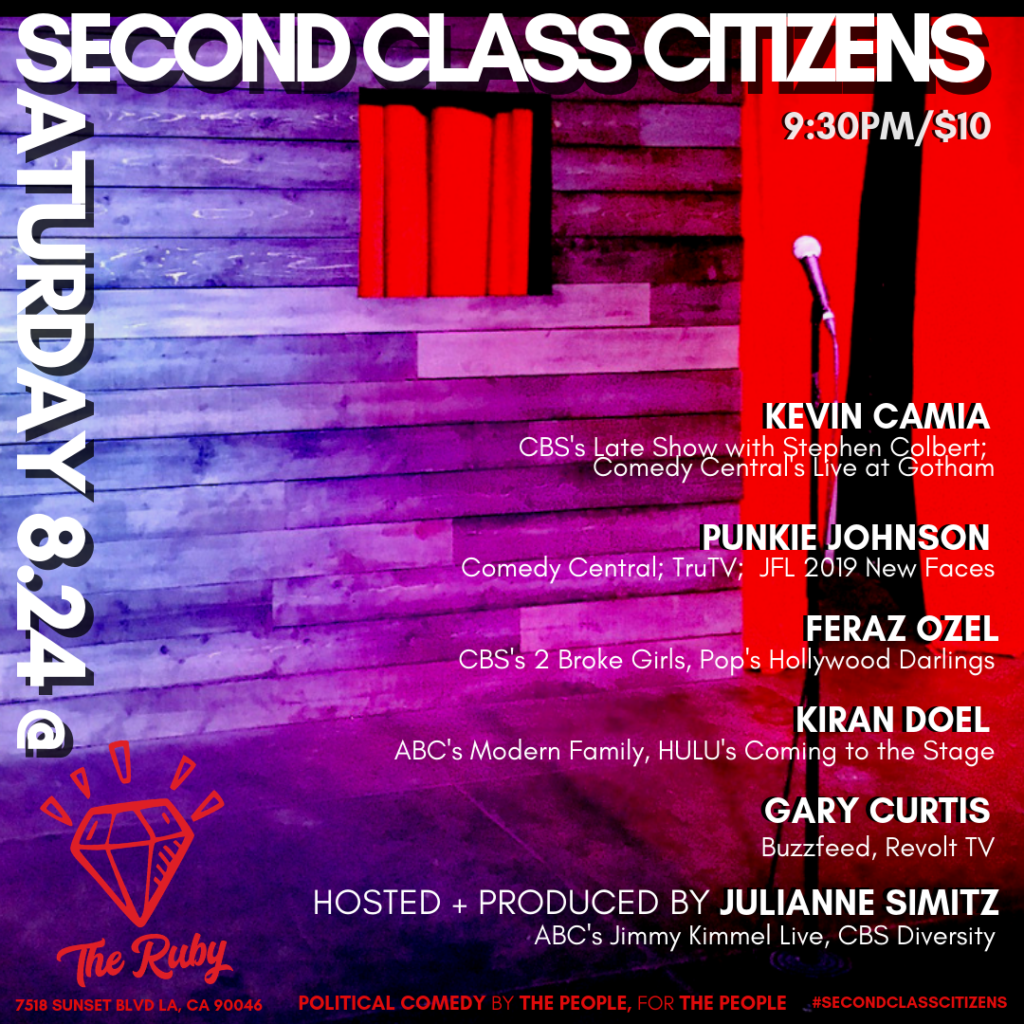 Second Class Citizens is a political comedy show featuring women, GLBT, and other diverse voices. The show will feature a variety of different acts!
Featuring:
Kevin Camia (CBS's Late Show with Stephen Colbert, Comedy Central's Live at Gotham)
Punkie Johnson (Comedy Central, TruTV, JFL 2019 New Faces)
Feraz Ozel (CBS's 2 Broke Girls, Pop's Hollywood Darlings)
Kiran Doel (ABC's Modern Family, HULU's Coming to the Stage)
Gary Curtis (Buzzfeed, Revolt TV)
Julianne Simitz (ABC's Jimmy Kimmel Live, CBS Diversity)
This show is $10 for the general public and free to Ruby LA students and team members with valid Ruby LA ID.
Thank you for supporting The Ruby LA and ensuring a safe space for the comedic voices of underrepresented folks!