Saturday 07/27/2019
9:30 pm - 10:30 pm
Tickets Not Available At This Time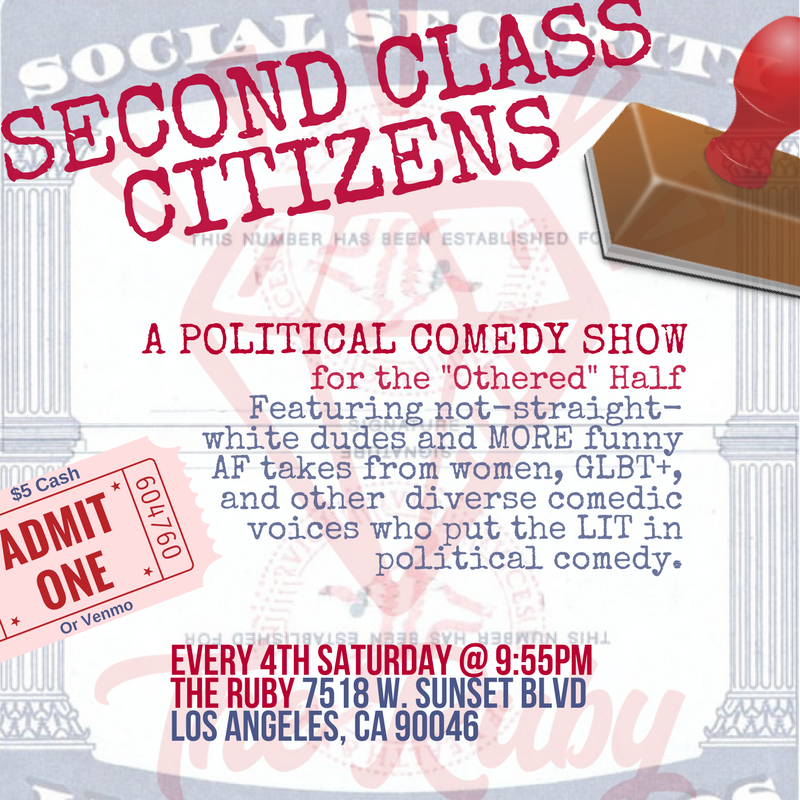 Second Class Citizens is a political comedy show featuring women, GLBT, and other diverse voices. The show will feature a variety of different acts!
Featuring:
Julianne Simitz (ABC's Jimmy Kimmel Live, CBS Diversity)
This show is $10 for the general public and free to Ruby LA students and team members with valid Ruby LA ID.
Thank you for supporting The Ruby LA and ensuring a safe space for the comedic voices of underrepresented folks!