Friday 05/11/2018
10:00 pm - 11:00 pm
Tickets Not Available At This Time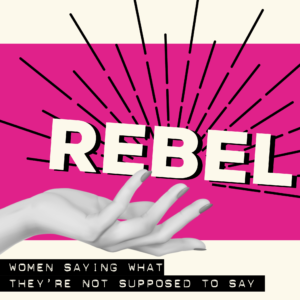 Rebel is a storytelling show where women and non-binary folks say the things they aren't supposed to say. The things that they would normally get in trouble for saying.  It's probably swear words. It's definitely thoughts that are on the edge. And at the end, they're going to break some shit. It's like Gallagher but like with a reason to actually break shit.
*Safety glasses provided to the first few rows of audience members.
This show is $5 for the general public and free to Ruby LA students and team members with valid Ruby LA ID.
Online ticket sales close 1 hour before show.