Enrollments Currently Closed
TUESDAYS 6PM-9PM
8 WEEKS
August 18, 25, September 1, 8, 15, 22, 29, October 6
Price: $350
Instructor: Patricia Villetto
Pilot Writing Level 1 is an online writing class to help navigate the sometimes intimidating world of TV pilots & pitches! So many of us want to learn solid TV writing skills, or refresh our old skills, but where do we start? Do you have a logline for a pilot? Or maybe you have a funny character? Or even just a title? Well, that's enough to get started writing your next (first?) pilot. First, we'll explore how to turn a premise and into a full-fledged TV pitch. From there, we'll learn the building blocks of writing your pilot. The hardest part of writing is the work you put in before you actually start writing, but with the right tools, it can be a whole lot easier!
By the time you leave this class you'll understand best practices for turning your unique idea into a TV pitch + script, you'll have a rock-solid functional pilot outline, and maybe even a first draft. People from all over can now take our online writing class! Join us and make new friends
This online writing class is 8 weeks long and does not have a class show.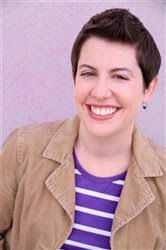 Patricia Villetto has been working at DreamWorksTV since 2015 and has worked on the animation shows Swamp Talk with Shrek and Donkey, Po and Mei Mei, King Julien's Stand Up, and Puss In Boots. She was the head writer for DreamworksTV's sketch show, OMG and currently is working for Man of Action on Ben 10 Reboot and Screechers Wild. She's also working on the upcoming Adult Swim show Tigtone. You can see her regularly as a writer/performer at Second City Hollywood, and The Ruby LA. Patricia managed to make it out of the CBS basement after four months and have her work featured in the 2015 CBS Diversity Showcase. She's the proud writer/director of the stage production of "Purple Rain: Redemption" a parody of Purple Rain. She graduated from the University of Ulster in Northern Ireland, where she studied acting, playwriting and art of Irish bullshitting.
Our classrooms are ADA compliant.
TUESDAYS 6PM-9PM
8 WEEKS
August 18, 25, September 1, 8, 15, 22, 29, October 6
Price: $350
THIS CLASS MEETS ONLINE. AFTER PURCHASING YOUR SLOT, WE WILL SEND YOU INSTRUCTIONS ON HOW TO LOG INTO OUR ONLINE CLASSROOM.
Refund Policy
The Ruby LA has a no-refund policy on all classes and shows. If we need to cancel or re-schedule a class for any reason, you are entitled to take that class or classes equal to the admission price of that class. You may use your class credit for up to two years, after which time it expires.

The Ruby LA reserves the right to replace a course instructor, without notice, and at any time, with another equally qualified course instructor.

The Ruby LA also reserves the right to postpone or cancel a course if an emergency or unforeseen conflict arises. In the event of a complete cancellation, students' tuition will be refunded or credited. Any fees incurred by students for travel, lodging, etc. will not be reimbursed by the Ruby LA.

Speech to text or ASL interpreter available upon request.