Saturday 05/12/2018
10:00 pm - 11:00 pm
Tickets Not Available At This Time
Improv with two amazing teams – Goobertown and Chased By Bear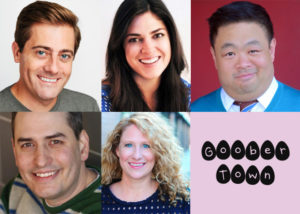 Goobertown is Ashley Ward, Nate Starkey, Chris Grace, Brigid Boyle and Dan Hodapp. If Chased by Bear is Shakespeare, Goobertown is a circus. New York style improv that's, fast, fun, and probably very silly.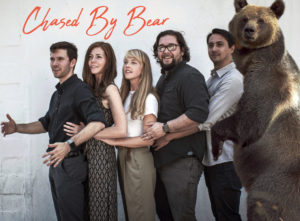 Chased By Bear is an emotional based improv team out of The Nerdist School Stage. With our namesake alluding to Shakespeare's most famous stage direction, Chased By Bear captures the heart-breaking drama and human-absurdity we experience every day, all within an improvised play created right before your very theatre-nerd eyes.
This show is $5 for the general public and free to Ruby LA students and team members with valid Ruby LA ID.
Online ticket sales close 1 hour before show.