Sunday 05/19/2019
7:00 pm - 8:00 pm
Tickets Not Available At This Time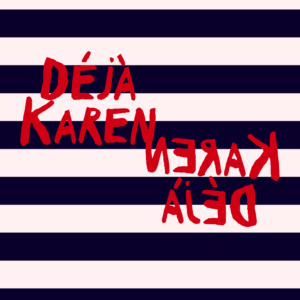 "Déjà KAREN" is an example of what theater historians and dramatists refer to as "Theater of the Karen". These experts defined  "Theatre of the Karen" as such: Drama using the abandonment of conventional wack ass playwriting as a way to blow an audience's mind. First Karen rocks out a hilarious improv show, then Karen immediately performs a play based on that improv show in order to portray the futility of human struggle in a senseless world. Major exponents of "Theatre of the Karen" include Ruby House Improv Team "Karen".
This show is $10 for the general public.
Online ticket sales close 1 hour before show.
KAREN