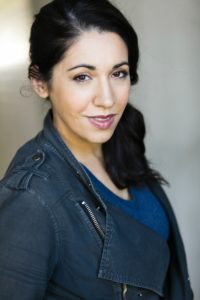 Comedic Content
Tuesdays 6-9 pm
4 WEEKS
CLASS SESSIONS ON: 6/7, 6/14, 6/21, 6/28
Price: $175
Instructor: Nelinda Palomino

At The Ruby LA, we prepare you to create.  And in our Comedic Content Creation class you'll learn how to take your super funny ideas and turn them into full on hilarious sketch comedy with our easy to use Ruby LA philosophies.
By the end of this class you will understand:
The basic concepts for writing a sketch for stage, online vid, and social media.
How to emotionally heighten your ideas to the funniest beats
All the different styles of sketch comedy
How to write in a writer's room
How to highlight your specific comedic voice and writing style
And if you're interested in joining one of our amazing Ruby LA sketch teams, this course is the ONLY prerequisite!
This class has no show.
THIS COURSE IS 4 WEEKS LONG AND MEETS ONLINE. AFTER PURCHASING, WE'LL SEND YOU INSTRUCTIONS ON HOW TO LOG-IN TO YOUR ONLINE CLASSROOM.
Nelinda grew up in the small beach town of Bradenton, Florida and moved to LA where she was accepted into the USC School of Cinematic Arts. A classically trained actress, Nelinda studied at the Royal Conservatoire of Scotland and even performed on the Shakespeare's Globe stage. She has trained at UCBLA and Nerdist School
.
She's a writer and performer on the The Ruby LA house sketch team
The Burbs
. They've performed sketches all around town and even out of state in Portland. She also produces one of the longest running indie improv shows called Catsby with her improv team Catbath!.
She spent several months writing for the CBS Diversity Showcase. Also, her podcast Historical Hookups was part of the WhoHaha Creators Lab. And she was a finalist actress in the Nosotros Ya Tu Sabes Monologue Slam presented by NBC where she came in the top 3 actors for Audience Choice.
Tuesdays 6-9 pm
4 WEEKS
CLASS SESSIONS ON: 6/7, 6/14, 6/21, 6/28
Price: $175
Refund Policy
The Ruby LA has a no-refund policy on all classes and shows. If we need to cancel or re-schedule a class for any reason, you are entitled to take that class or classes equal to the admission price of that class. You may use your class credit for up to two years, after which time it expires.

The Ruby LA reserves the right to replace a course instructor, without notice, and at any time, with another equally qualified course instructor.

The Ruby LA also reserves the right to postpone or cancel a course if an emergency or unforeseen conflict arises. In the event of a complete cancellation, students' tuition will be refunded or credited. Any fees incurred by students for travel, lodging, etc. will not be reimbursed by the Ruby LA.

Speech to text or ASL interpreter available upon request.