Saturday 02/22/2020
9:30 pm - 10:30 pm
Tickets Not Available At This Time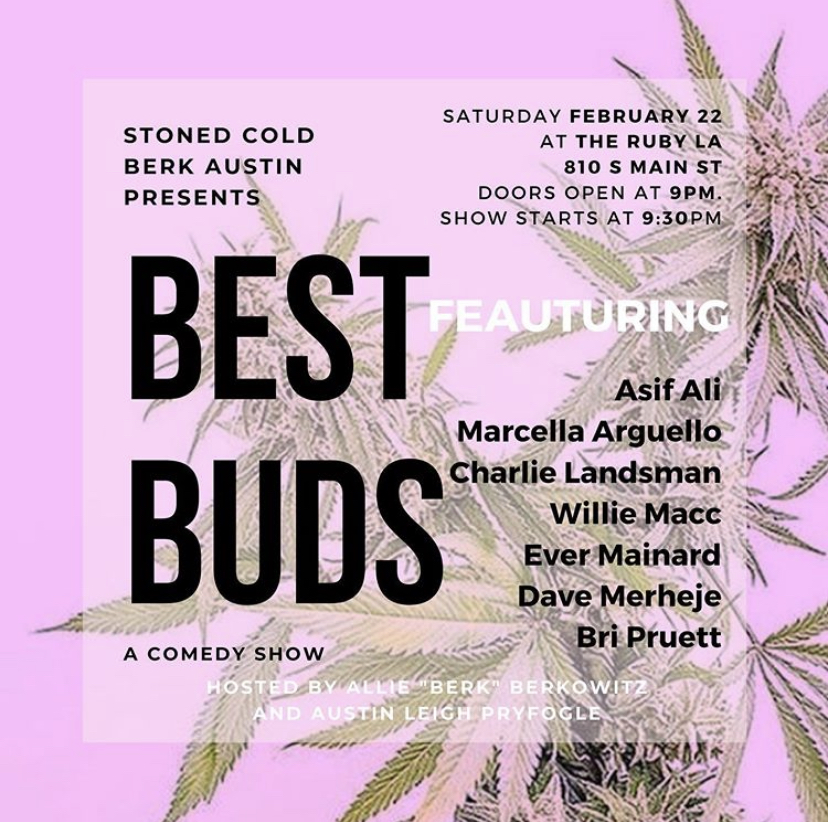 The comedic stylings of Stoned Cold Berk Austin are back in full force with an incredible lineup of all their BEST BUDS.
Grab a joint, make a friend, do a learn, and laugh your butt off.
Hosted by Allie "Berk" Berkowitz and Austin Pryfogle
Lineup TBA
The reviews are rolling in:
"To be blunt, Best Buds is simply the best cannabis education and comedy show this side of Figueroa." — a guy immediately next to Figueroa.
"The give and Toke of these two hosts is a marvel to witness" — Austin's therapist
"I just wanted to get stoned and I'm not sure why you're talking to me." — Every other guest we asked
This show is $10 for the general public. Lineup subject to change.
Online ticket sales close 1 hour before show.
Thank you for supporting The Ruby LA and ensuring a safe space for the comedic voices of underrepresented folks