Saturday 01/12/2019
9:00 pm - 11:00 pm
The Ruby L.A., Los Angeles CA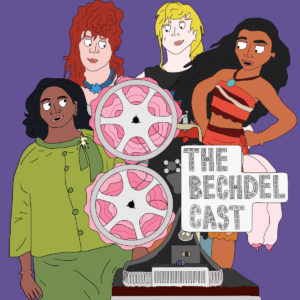 The Bechdel Cast is a podcast that examines the portrayal of women in cinema through an intersectional feminist lens — one movie at a time! Join hosts Jamie Loftus & Caitlin Durante for a live show! We are *reuniting* with special guest Danielle Perez to discuss Romy and Michele's High School Reunion!

This show is $10 for the general public!
Online ticket sales close 1 hour before show.
Thank you for supporting The Ruby LA and ensuring a safe space for the comedic voices of underrepresented folks!