Friday 09/20/2019
8:00 pm - 9:00 pm
Tickets Not Available At This Time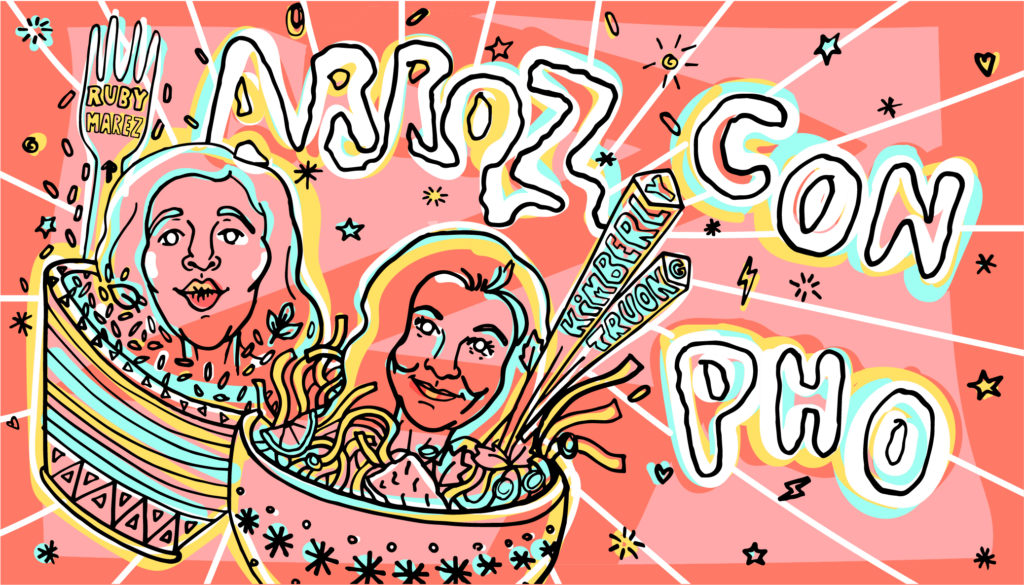 Arroz con Pho is a character and sketch show written and produced by Ruby Marez (Splash) and Kimberly Truong (The Vanities) – who firmly believe in three basic essentials: arroz con pollo, a bowl of pho, and comedy. While not a magic show, Arroz con Pho stuns audiences with its diverse cast that's just as funny as their straight white male peers – YES! It's true!
Featuring Diogo Hausen, Julianne Kolb, and Jay Pichardo!
This show is $10 for the general public. Lineup subject to change.
Online ticket sales close 1 hour before show.
Thank you for supporting The Ruby LA and ensuring a safe space for the comedic voices of underrepresented folks!